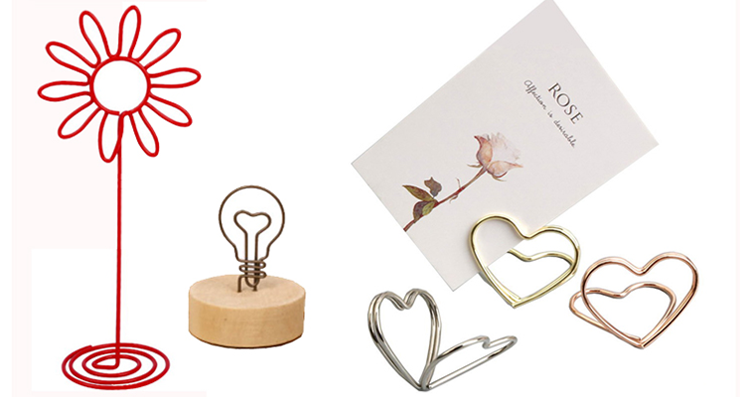 Memo clips look incredibly cool, fun, fancy, unique and awesome.
And these memo clip holders have extensive uses:
Cute Stationery - Great for the paperwork of any organizations about retail circumstance or books: stores, shops, cafes schools, offices, bookstores to display the information about price, latest products, promotions or anything easy to be forgotten.
Promotional Gifts - An amazing decorative ornament for chambers for photos,restaurants for clipping menus,or for supermarkets,emporiums to clipping advertising pages,or booklets.And they totally new for the untapped market.
Business Gifts - Excellent for friends, customers, visitors to show affection in various events.
Decorative Accessories - The design of wire shape on top is a fantastic decoration.
We are also specialized in custom memo clips designed and produced upon clients' requests.