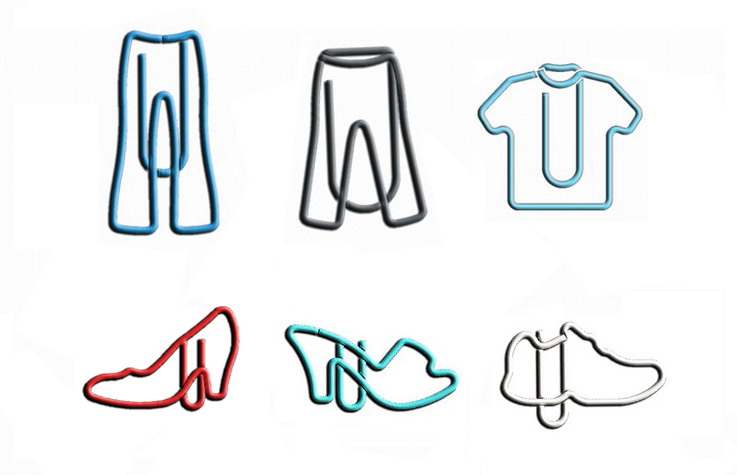 Clothing shaped paper clips are a pretty fun, stylish and awesome collection in which there are a lot of shapes and style of paper clips in the shapes of hat, jean, shoes, even underwear, brassiere etc.
These fancy paper clips have multiple uses:
They are great promotional gifts in your promotion to show the individuality of your business. They are also creative stationery for helping you manage paper work. Also they are a fantastic decoration to any gift books, envelopes, DIY greeting or holiday cards etc.
We are also specialized in custom paper clips designed and made upon according to customers' requests.