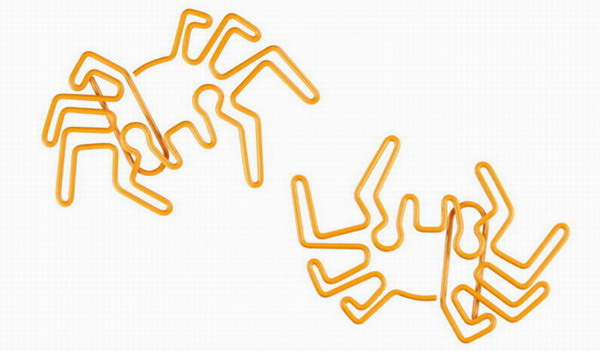 Decorative Paper Clips here refers to any paper clips that have decorative appearances, functions and utilities. It could be classified into different types and styles such as wire shaped paper clips, printing flat metal paper clips, soft PVC paper clips, custom decorative binder clips, logo printing flat metal paper clips etc.
And these decorative paper clips have wide applications:
Decorative Accessories – It's a finishing touch for any gift books, DIY greeting cards for friends, customers, and employees to share your inner thoughts or show affection. Also there are a lot of people buy these decorative paper clips for wedding or party such as the collection of our wedding paper clips or drink paper clips as we did for our customers.
Cute Stationery - From the perspective of paper work, they are also brilliant office supplies to facilitate people working effectively. They can be widely used in various organizations and occasions: schools, libraries, bookstores, offices, archives etc.
Business Gifts - They are also terrific materials with nice packaging as business gifts for friends, customers, employees, visitors to show affection also in various events: conferences, celebrations, holidays etc. Economical but practical.
Promotional Gifts - Perfect for next promotion to show the individuality of your business, getting your ideas across via exclusive logo designs. Impressive and creative.
Based on the different technologies we use, The decorative paper clips can be sorted into several forms:
wire shaped paper clips; wire jumbo paper clips; printing flat metal paper clips; decorative binder clips; soft PVC paper clips etc.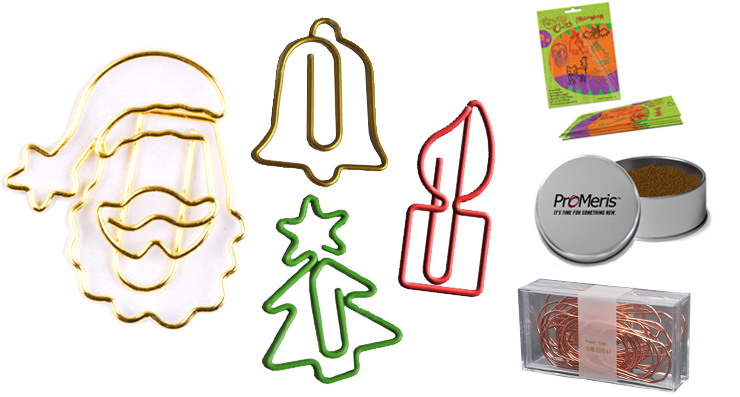 Wire Shaped Paper Clips - They are usually made of different-gauge wires that have various specifications of wire diameters: 1.0mm, 1.2mm, 1.5mm, 2.0mm etc. It can be made into different shapes and logo outlines.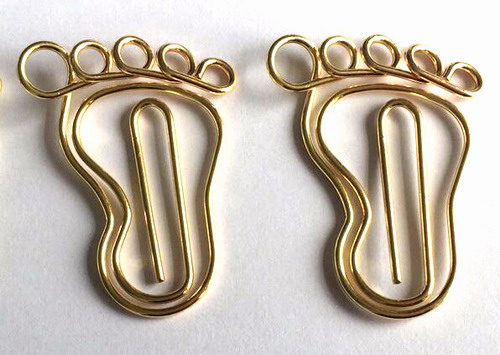 Wire Jumbo Paper Clips - These extra large paper clips made of thicker wires(1.2mm, 1.5mm, or 2mm) look incredibly cool, stylish, sturdy and durable. They are not only great for the paper work to clip stacks of paper in various occasions: offices, schools, bookstores etc, but also the brilliant business gifts, promotional gifts for events.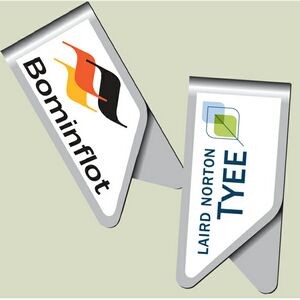 Printing Flat Metal Paper Clips - They are made of 0.27mm bent stainless steel metal sheet in different sizes and shapes. You can also put any logo or image printing on 1 side or both sizes.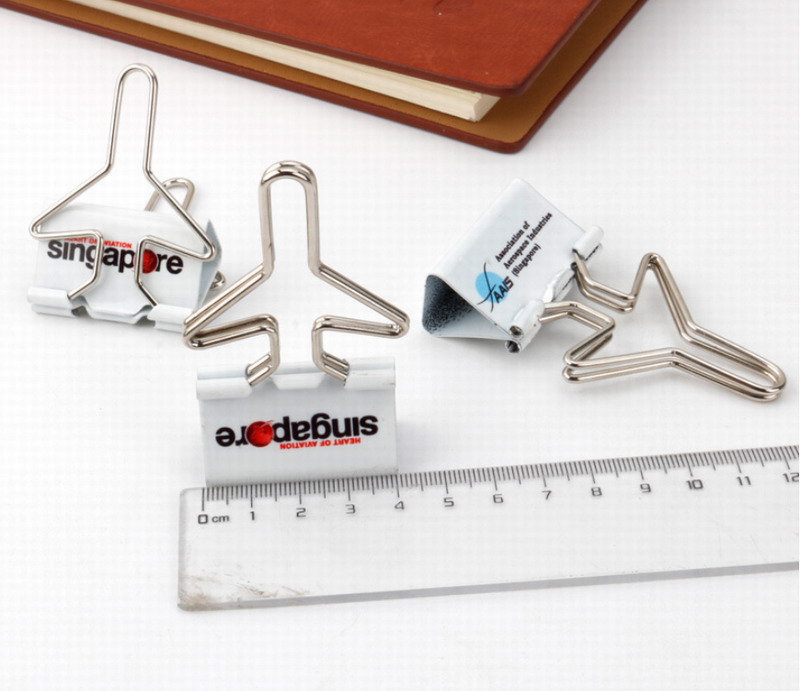 Decorative Binder Clips - It usually has a wire-shaped handles and a sheet metal in various surface treatments. The shape and printing can be any logo outline or imprint.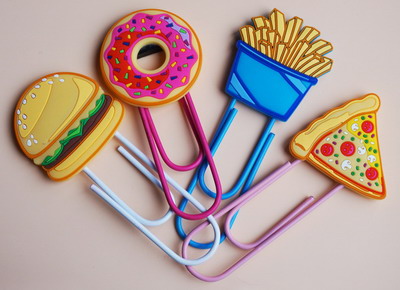 Soft PVC Rubber Paper Clips - It usually has an imprinting soft PVC with a big wire paper clip inlaid. It looks greatly colorful, stylish, durable and free to design.
We are also specialized in custom paper clips made into different shapes, sizes and colors. If you are not sure that your custom job is possible, then please forward us the details. We would be happy to talk about the new possibility.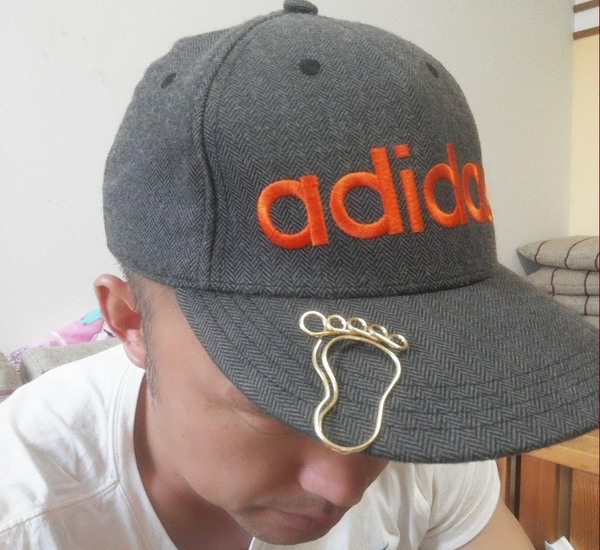 We have other various derivative wire products by using wire-shaping technology: wire hat brim clips, wire bookends, memo clip holders, wire hanging decors or wire wall arts... etc. These also can be used on paper, cloth, cards, and the like, for binding or decoration.
Besides the applications above, these decorative paper clips also have other creative uses:
paper clip necklaces; paper clip curtains:
Or drink paper clips for cups for company parties as our customer did:
If you google "the use of paper clips" online, you would find hundreds on the net. Lots of them are for decorative purposes.
For more details, you could also check the underneath pages for persual:
paper clips, logo paper clips, jumbo paper clips, decorative paper clips, shaped paper clips
Thank you!
Jack