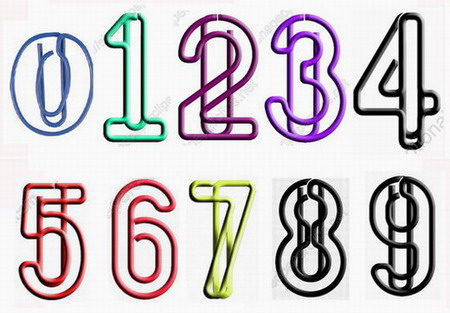 Number shaped paper clips include a variety of fun paper clips in the shape of number such as 1, 2, 3, 4...or in the paperclip shapes of numbers combination such as 17, 22, 46, A4...etc.
They look incredibly fun, fancy, unique and have multiple uses: They are not only perfect for being a stationery material for school and office work, but also a brilliant advertising promotional gift to show the individuality of your business,or a custom clip for a special theme party as a decorative accessory.
We are also skilled in personalized paper clips designed and made for your own.