Body Parts&People Paper Clips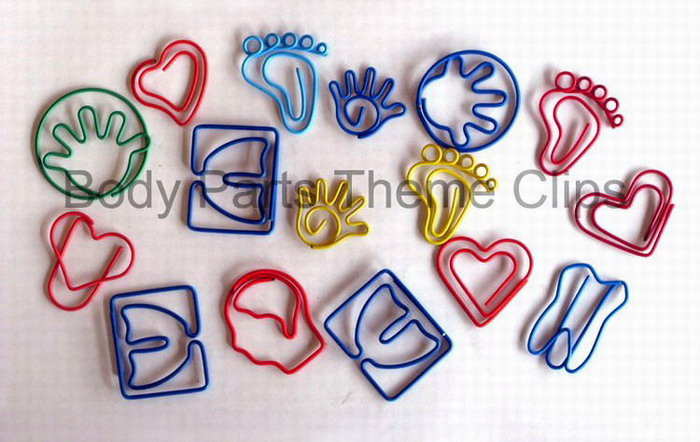 Here is the collection for the body parts, people theme and correlate in which we have various of interesting, fun and incredible shapes such as heart,bone,hand,foot,eye,tooth.
These shaped paper clips have multiple uses.They can be used as creative stationery for paperwork, decor accessories, also could be as great business gifts, promotional gifts.
We also would be happy to invite you to discuss any custom paper clips designed and made upon your requests.