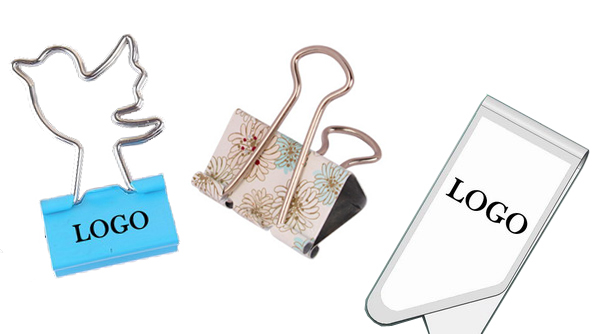 "Printable paperclips" category includes all the paperclips with imprints on one side, or both sides.You can put any LOGO, or image on the metallic surface of stainless steel paper clips.
These novelty paper clips have multiple uses:
Promotional Gifts - They are perfect advertising gifts for next promotion to show the individuality of your business, enhance the visibility of your brand.
Cute Stationery - Fantastic for the paperwork of any organizations about books: schools, offices, libraries, bookstores.
Business Gifts - Terrific for your friends, customers, visitors to show affection in various events: conferences, holidays, celebrations etc.
Decorative Accessories - A great decoration to any gift books, envelopes, gift package toppers with its diverse colorful designs.
We are also specialized in custom imprinted paper clips designed and made upon clients' requests.