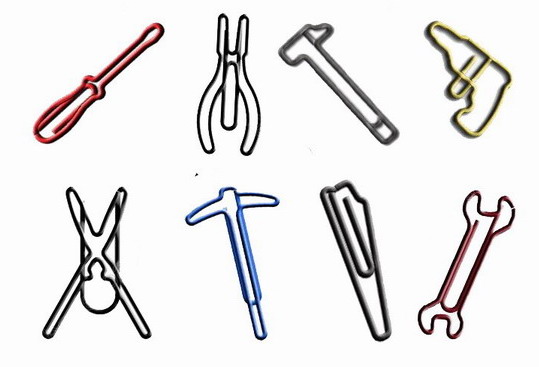 Tool shaped paper clips are a super fun and cool category in which there are various tool-theme paper clips in the shapes of hammer, drill, screwdriver, saw, hedge shears, spanner etc.
They are greatly cute, creative office supply for the paperwork of any organizations about books and paper, facilitating you to work more effectively. Also they are fancy, unique gifts for business events or promotions for customers, visitors to show affection.
We are specialized in custom paper clips designed and made upon customers' requests.