Insect Shaped Paper Clips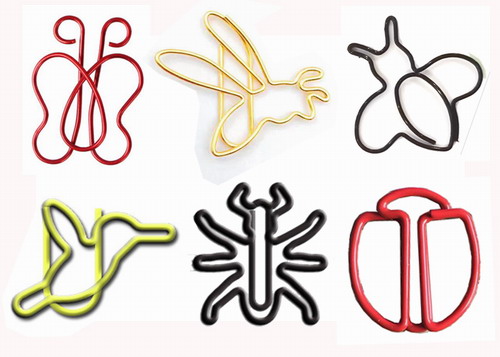 Insect-theme shaped paper clips look greatly cute, fun, stylish, unique and durable. It includes a variety of novel shapes such as butterflies, dragonflies, hummingbirds, honey bees, etc.
These decorative paper clips have multiple uses:
Decorative Accessories - They are fantastic favors for weddings, parties or evenings by decorating any gift books, DIY greeting or invitation cards to foster an atmosphere.
Creative Stationery -Great for the paper work of any organization about books: libraries, schools, offices.
Promotional Gifts - Perfect for next promotion to show the individuality of your business, getting your ideas across via custom logo paper clips.
Business Gifts - Terrific for friends, visitors, customers to show affection in various events: conferences, celebrations etc.
We also welcome any discussion about custom paper clips designed and made for your own.