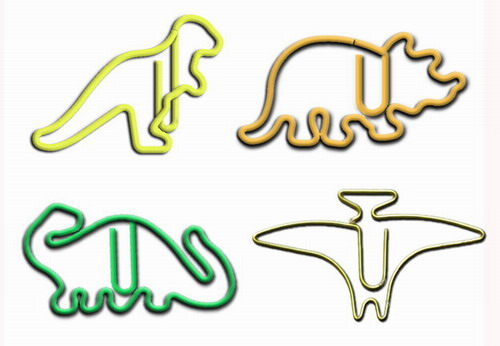 Dinosaur shaped paper clips are incredibly fancy, cool, fun and stylish. And these decorative paper clips have multiple uses:
They are not only terrific stationery material, creative mini bookmarks for the decoration to any gift books, envelopes etc, but also a perfect promotional gift for next promotion to show the individuality of your business.
We are also specialized in custom paper clips designed, made upon customers' requests.