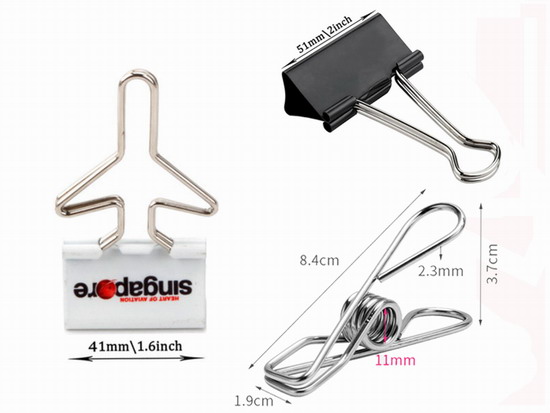 The category includes a variety of jumbo binder clips made of wire or metal in large sizes.They look incredibly cool, durable, stylish and awesome.
And these fancy binder clips have multiple uses:
Cute Stationery - Amazing for the paper work of any organizations about books: schools, offices, bookstores etc.
Business Gifts - Fantastic for friends, clients, visitors to show affection in various events.
Decorative Accessories - A fantastic decoration to any gift books, gift package toppers, DIY cards with these unique designs.
We are also specialised in custom binder clips designed and made upon customers' requests.