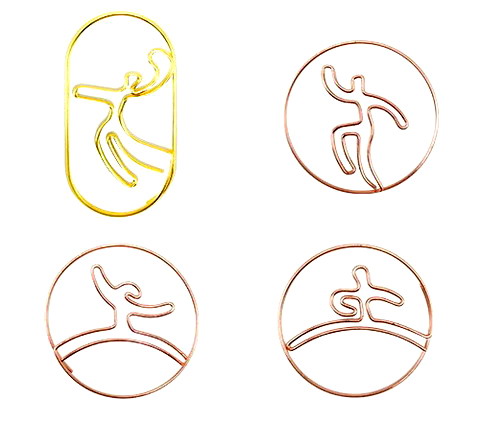 Sports shaped paper clips include various shapes of sports events: swimming, running, fencing, kong fu moves etc. They look pretty fun, cool, cute and entertaining.
They are not only the most creative and cutest stationery for paperwork, the best decoration for any gift books, greeting or invitation cards, envelopes, etc, but also a perfect favor for your next promotion or any of your events such as parties, weddings to show the individuality of your business.
We also welcome any custom paper clip projects if you expect to have one designed and made for your own.