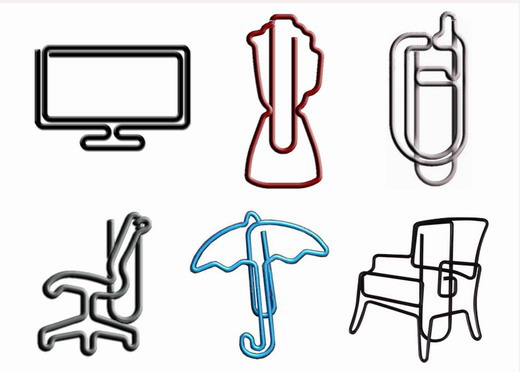 Houseware shaped paper clips are extremely fancy, cute, stylish and fun. It includes all kinds of paper clips designs in the shapes of furniture and daily commodities.
These decorative paper clips also have multiple uses:
They are great for the paperwork in any organizations about books: schools, offices, bookstores, libraries etc. They are also perfect promotional gifts for next promotion to show the individuality of your business.
We are also skillful to deal with custom paper clips based on customers' specific requirements.