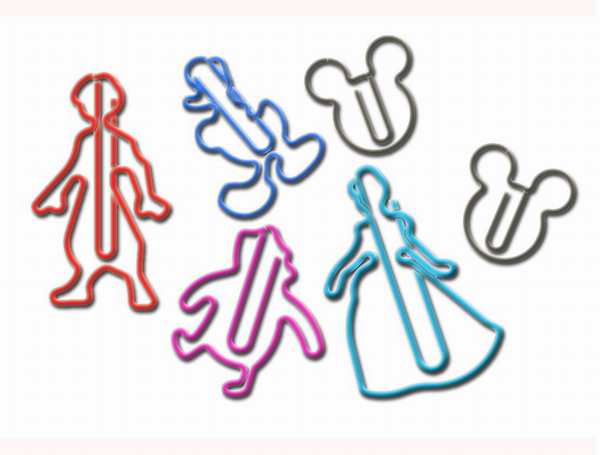 Cartoon Shaped Paper Clips are greatly fun, cute, stylish and fabulous. It includes various of cartoon-character decorative paper clips such as Cinderella, Mickey Mouse, Teddy Bear, Snoopy and such. Incredibly good-looking and entertaining.
These fancy paper clips have various uses: They are not only creative stationery for the paper work in any organizations such as schools, offices, bookstores, etc, but also the best decoration for any gift cards or books for beautification. They are also the most creative gifts for any of your promotions or events, holidays, celebrations, etc.
We are also specialized in custom paper clips designed and made upon clients' different requirements.