Logo Paper Clips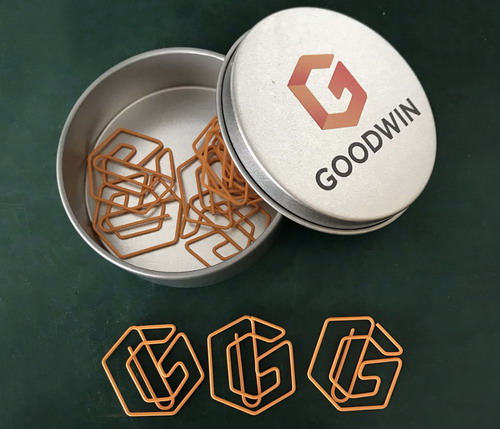 Logo Paper Clips

Logo Paper Clips, in large part, are also promotional paper clips, because the main purpose of logo paper clips are for promotions. They can be wire paper clips made into exclusive logo shapes, or the metal paper clips with a printed or etching logo on one side or both sides. Different logos are a visual expression way to have your company or business distinguished from others in crowded markets. So these logo paper clips are a perfect marketing tool to show the uniqueness of your business, a fun way to express your individuality and pride, also getting your ideas across via images or characters. For more details, please visit the categories Logo Paper Clips ,Printed Clips for perusal.

Multiple Uses

Promotional Gifts - They are creative advertising gifts for any of events or promotions such as anniversaries, celebrations, exhibitions etc to show the uniqueness, and distinctiveness of your business, boost the visibility of your brand.

Office Supplies - They are also widely used in offices, schools, libraries, bookstores as creative stationery, cute bookmarks.

Decorative Accessories - It could be also the unique decorative accessories to any notebooks, greeting cards, invitation cards, or for a party, or a wedding.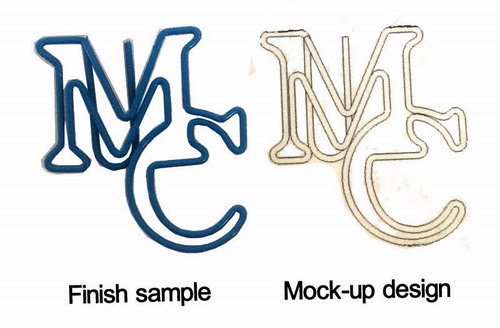 Producing Materials
For the logo promotional paper clips made of wire, we usually use 1.0-1.2mm wire diameter(for the jumbo paper clips, it is 1.5mm or so in wire diameter). And for the ones made of stainless steel metal, the thickness is about 0.27mm.
Multiple Uses
(1) For existing designs, you could pick up one of them in our collection, and place the order directly.(2) If you want a custom paper clip, the order process usually will be:
Order Process
Step 1: Buyers could send us an inquiry first including the order details.
The details include an image to show the logo shape, quantity, color, package request if there's any. Take the Mac Apple image for example: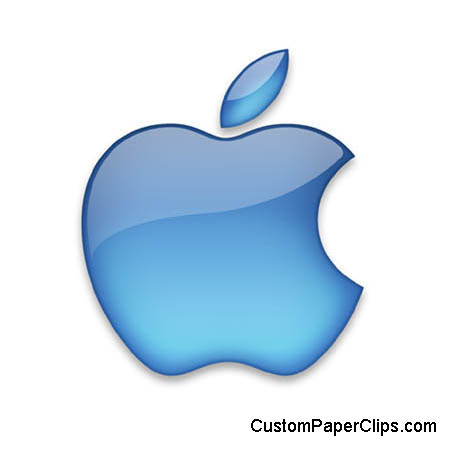 Step 2: We would design a mock-up artwork based on the image provided to show what the final solid paper clip looks like.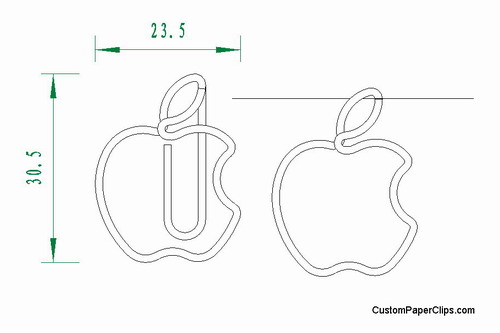 Step 3: We quote the price based on customer's confirmation, check the delivery time as well.
Step 4: Then buyer arranges the payment partially or fully as agreed on.
Step 5: We proceed to the production of order (A sampling will be done usually if for a large quantity).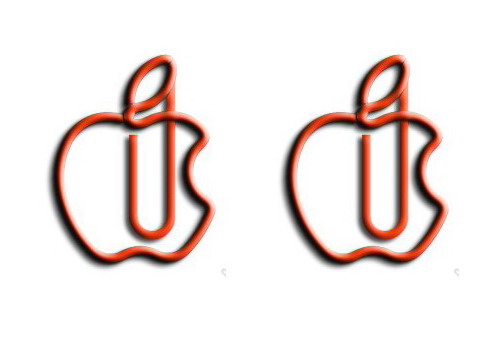 Step 6: We send the high-resolution photos for confirmation to have the buyer know the order status.
Step 7: The buyer completes the balance of payment based on the copy of B/L if there's any.
Step 8: We arrange the shipment, provide the tracking number once we get it from our shipper.
Step 9: Close the deal if everything is OK.
---
You also could have logo paper clips made into printed or etching ones(in stainless steel or metal binder clips).
If you expect to do so, then you would need advise us order requests of your order as above:
dimensions, quantities, printed or etching text etc.
After that, we'd proceed to it based on your requirements and confirmation.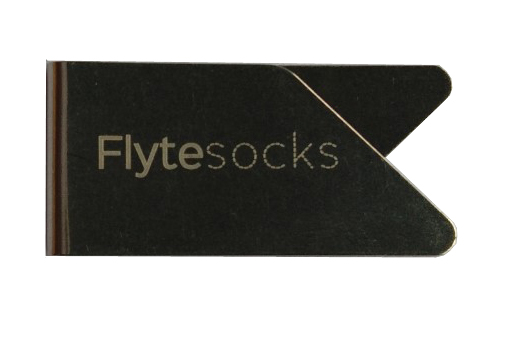 Order Requests

For the custom wire shaped paper clips in our stocked standard colors, the minimum quantity is usually 3-5 000 pieces per shape.

For the existing shapes in our product line, you could purchase them directly from our website in retailing quantities.

For the custom color with PMS color number(vinyl coated wire) for the wire paper clips,the mini quantity would need start from 100 000 pieces per color per shape.
Payment Methods

For the products in our collection, you could directly buy them from our website. The default payment method is "Payapl Express Checkout".

For big amount (usually over US $500),you could make the payment via bank transfer fully, or partially to save the transaction fee.

If you have any special requests for custom paper clips or anything in doubt, please contact us for details. we'll look forward to a further negotiation.

Thank you!

Contact: Jack

E-mail: noveltyclip@yahoo.com

Tel:86-575-83353700;86-15267511098
Jack Chow
Some important guy