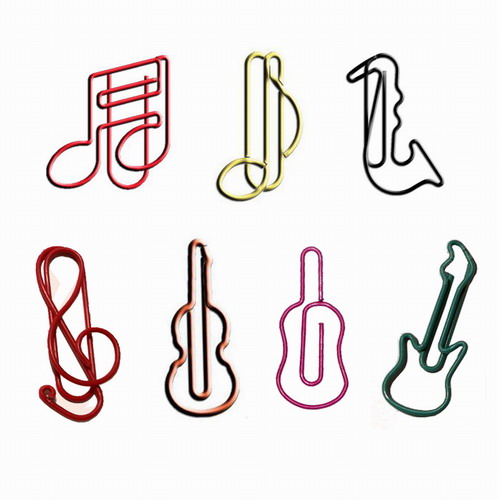 Music paper clips are extraordinarily fun, cute, fancy and awesome.It includes various shaped paper clips in the shape of music note, single note, double note, guitar, violin, drum etc.
These novelty paper clips have multiple uses. They can be not only used as a creative and useful stationery for the paperwork of various organizations or occasions about books, also a fantastic gift in next promotion or event.
We are also skilled in custom paper clips if you would like one designed and made for your own.