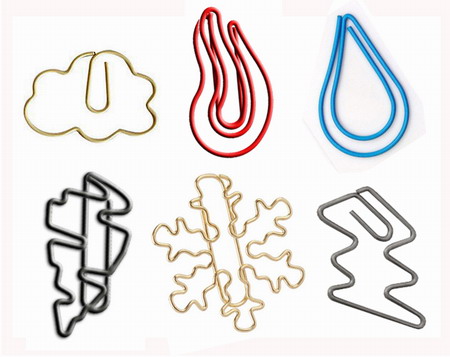 Nature-theme shaped paper clips includes all kind of styles in the shapes of houses, man-made architectures, landmarks, buildings, weather phenomenons such as sun, snowflake, typhoon, hurricane, water drops, celestial bodies such as stars, or geography such as country maps.
These novelty paper clips have multiple uses: They are not only creative stationery for the paper work to facilitate people to work more effectively, but could be used as fantastic gifts for next promotion or event to show affection to visitors, customers etc.
We also welcome any custom paper clips if you expect to have one personalized for your own.