We specialize in the paper clips by not taking it only as a business, but also an art and creativity. So we've always been thinking about the possibility to improve in various customer's projects.
When we talk about stationery in back-to-school seasons or office work, paper clips are also one of the necessities. A paper clip, in most cases, refers to a thin wire in a looped shape that takes advantage of the elasticity and strength of the materials of its construction to compress and therefore hold together two or more pieces of paper by means of torsion and friction. Now we also use sheetmetal and printing as the producing materials as well.
Upon the experience for many years we've been through, we present you some unique paper clips in our selections perfect for your paperwork or other extra uses and functions If you want something new for your school or boring office routine… then why don't you try one of them? Here are only some of my preferences. To each his own.
1. Snowflake Decorative Paper Clips (detail)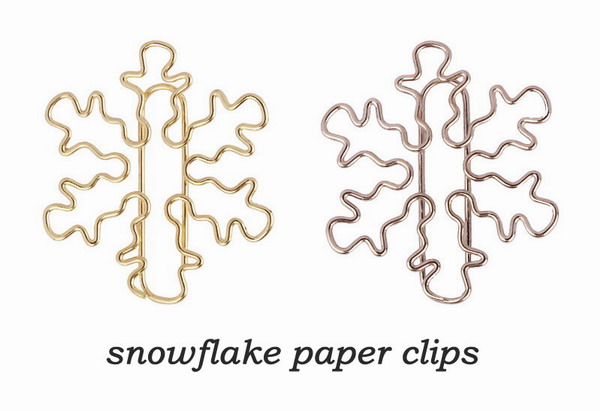 These complicated-shape paper clips look greatly exquisite, stylish, creative and fun. They are also awesome decorations to any greeting cards, gift books and scrapbooks etc execept for the function of stationery. We also have some similar styles such as flower paper clips, bicycle paper clips and the liks. The more complicated the structures are, the more vivid they are. And correspondingly the higher costs they would take.
2. Jumbo Paper Clips / Giant Paper Clips (detail)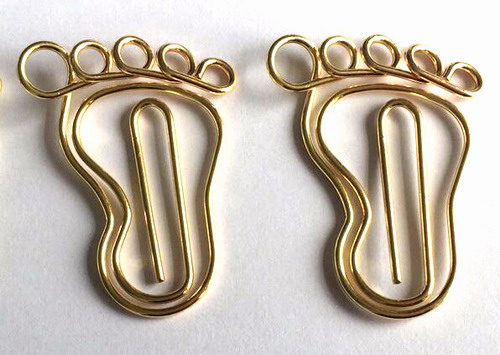 All the jumbo paper clips are extremely cool whether they are mde of wire or metalsheet or not (for example, binder clips, printing paper clips, or memo holders and son on).
3. Logo-shaped Paper Clips (detail)
Custom logo paper clips are one of the most favorable sections in our business. They can be made into different logo shapes, sizes and colors upon customers' requirements. These are incredibly creative, impressive and economical for next promotion to show the individuality of your business, conveying the ideas that each and every company is trying to deliver.