ORDER PROCESS
In most cases, customers can place their orders directly through our webiste. Such a method looks more official and safer. But we also accept off-website transaction for customers' convenience, especially for the custom-made projects. Upon the bilateral agreement on various details, we could send you a link of Paypal invoice to collect payment for a further arrangement of mass production. You could also write to us once any doubt you have for the product information as displayed online.
Shapes In Stock
For the shapes and styles in stock listed on our website, you could just place the order online directly. The default payment method will be automatically redirected to a Paypal invoice for your order. And you can process and finish it by a few simple steps with your credit card. We also accept other methods such as wire transfer, Western Union etc.
Custom Order Process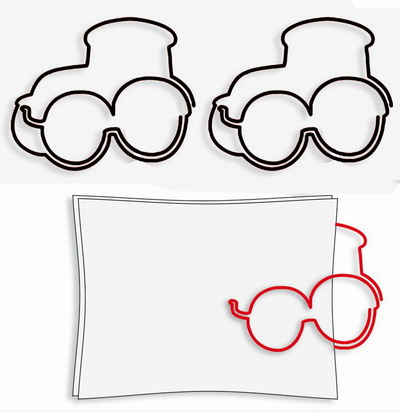 Wire Shaped Paper Clips
For the custom projects of wire shaped paper clips, printed paper clips etc, then we usually follow the process as below:
Step 1: You would need provide the order details for your project: reference image(to show what shape you would like) or print text you would like to make or print; order quantities etc.
Step 2: We would estimate and offer quotes for your project. If it comes into your approval, then we would make the artwork or mockup based on reference pictures, and provide relevant details such as size, turnover time etc.
Step 3: Once the order is approved, we would proceed to the production as soon as the payment or deposit is down. (For bigger quantities, a sampling could be also available if customer requests)
Step 4: After the order is finished, we would send you high-resolution photos for confirmation to make sure we do the right thing.
Step 5: If all is OK, and confirmed,we would arrange the shipping immediately, and provide the tracking number for you to follow up the shipping status.
Huge-Amount Orders
In most cases, we tend to deal with payments via bank transfer, Paypal or Western Union as long as both of us agree on the methods. But, if there are orders with huge-amount, we could consider to deal with through Letter of Credit to strengthen the transaction security. (In our experience, more than US $30 000 approx.)
If there's any other questions about paper clips in our business line, please contact us any time.
Email: inquiry@custompaperclips.com Tel: 86-152 6751 1098
Jack Chow